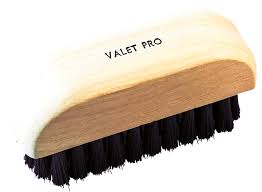 Ideal for deep-cleaning leather surfaces on the interior of your vehicle.
This leather brush has soft nylon bristles, perfect for safely remove embedded dirt without scratching the surface of the leather. The wooden handle is long-lasting and anti-slip for better grip.
Can also be used on canvas soft tops or for fabric cleaning.