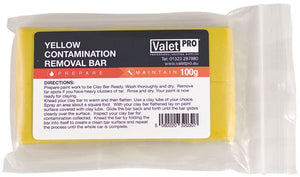 The ValetPro Medium Clay easily removes bonded contaminants from your paint surfaces and is great for use on glass too.
Our Clay Bars will remove iron, sap, tar, jet fuel, carbon and overspray!
Being a medium clay, this is likely to not require a follow up polish vs heavier clay bars. Great for the weekend detailer! We recommend using with ValetPRO Citrus Bling.