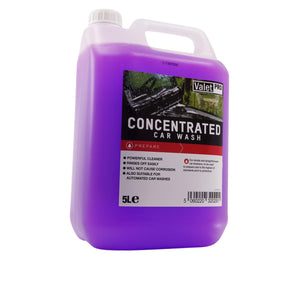 Concentrated Car Wash is a simple, effective car shampoo free from wax additives. Strong enough to remove grime but light enough to not strip waxes and sealants; concentrated car wash is the best value for money and smells great too.
Concentrated Car Wash is our best value for money and is hugely popular with our trade users to get the most out of every bottle.
Dilution: Add 10ml-30ml for every 5L of water.