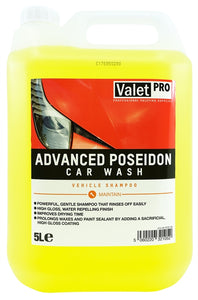 A pH Neutral Car Shampoo that has been developed to deliver outstanding cleaning ability and shine, and will not strip wax or sealant from your car's paintwork. This product is infused with carnauba which both looks outstanding and keeps your paint protected.
Highly concentrated to give amazing value for money and smells great too! You can expect water to sheet off of your paintwork for an easy drying process - and that will leave behind a great shine.
Dilution: Add 10ml-20ml for every 5L of water.