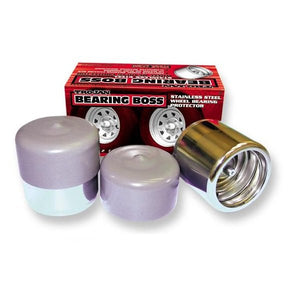 Bearing Boss - Premium Stainless Steel Wheel Bearing Protectors.
Replaces grease cap and once full of grease keeps bearings lubricated under pressure.
Eliminates premature bearing failure by keeping moisture and salt out.
Features:
Quick & easy to install
Large grease capacity
Stainless Steel components
Sizes to suit most trailers
Bra Covers included
.