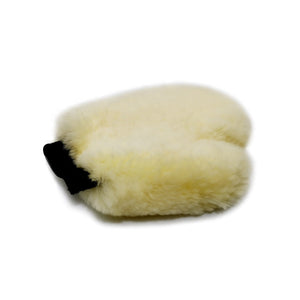 Premium Lambwool Wash Mitt: This sheepskin car wash mitt is manufactured genuine premium Merino lammbswool skins, so not only is it soft but durable as well. Nothing is as gentle on your car's finish as natural sheepskin. These ultra-soft wash mitts have a deep, plush pile that will pamper your car's finish with loads of soapy water
No Harm to Your Car: Hand washing your vehicle is one of the only ways that you can truly take good care of your vehicle, this sheepskin car wash mitt will be your perfect tools to do the clean job.
About Lint: As a product made of natural animal skins, it is inevitable to have some drop of the wool, but it has no affect to your washing job. Flap the mitt gently before using, You will get a perfect wool car wash mitt.