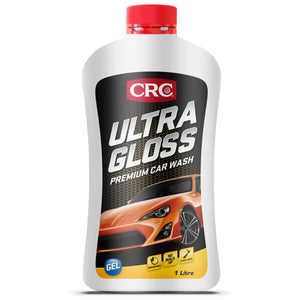 CRC Ultra Gloss Car Wash is designed to gently clean your car's paint and keep it looking like new. The premium foaming gel safely loosens, lifts and removes dirt and road grime, leaving a brilliant shine.

CRC's unique Ultra Gloss formula is safe to use on all paint especially new and recently waxed surfaces. Unlike ordinary car wash and household detergents, it cleans without stripping off wax or dulling the paintwork.

CRC Ultra Gloss is perfect for frequent use and car enthusiasts.