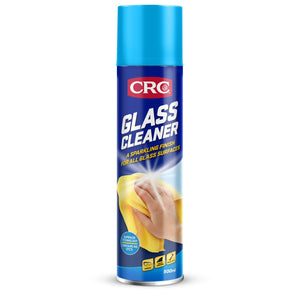 CRC Glass Cleaner's professional formula quickly and easily removes tough dirt and grime including grease, finger prints, bugs and smoke haze. It leaves glass sparkling and free from streaks and smears.

CRC Glass Cleaner's special surfactants help prevent misting when used on a regular basis. It is also an ideal fixing lubricant for window seals.

CRC Glass Cleaner is ideal on glass, tinted windows, perspex, plexiglass, mirrors and marble bench tops.